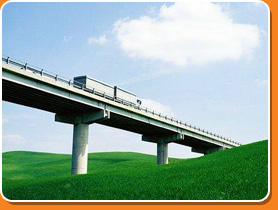 Our company as a family enterprise is continuously taking part both in domestic and international shipping and transportation. At first, we completed shipping with our own vehicles, but today we have expansive circle of subcontractors, so we are a significant part of international market.
Our international transportations are done by the regulations of CMR.

We are members of Hungarian Road Haulage Association since the beginning, which belongs to IRU. All pieces of our modern stock of vehicles are equipped with product and environmental friendly techniques, and our semi trailers are air bellowed.

Our haulages are SCANIA, MAN, MERCEDES-BENZ and IVECO typed, with the average age of 1-3 years. We have SCHWARZMÜLLER semi-trailers, covered with canvas, with the length of 13.6 m, with the palette of Euro 34; they are two years old in average.

Our haulages are 2.8 m high and has the headroom of 2.5m

Each of our cargo is insured at the value of USD 250 000.

In our stock of vehicles, you can find a RENAULT MASTER van, with the weight of 7.5 tons, and a maximum load of 3.2 tons. Its average age is 1.5 year and it is with 5 Euro palette.

In favour of being unrestrictedly available, our trucks are equipped with mobile phones and GPS satellite systems.